The first Austin 7 I drove during this century is the 1933 PD Tourer shown in the photo below. It belonged to a fellow HA7C member who sadly was no longer able to drive it. He offered me the use of the car for Club and other Austin 7 activities if I was able to recommission the car. It had had little use for some years so a little work was required, not much as it turned out.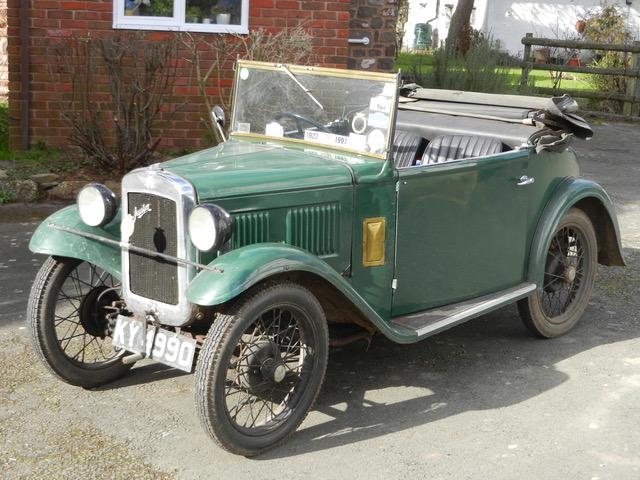 I already owned the Austin 7 1930 Mulliner Sport (also pictured below). I had obtained the Mulliner, in a an unroadworthy condition some time earlier and was (and still am) in the process of restoring it to it's former glory. The only photo I have of my Mulliner is of the bare running chassis so I have included a publicity photo which appears on the internet. I also include a photo of Sue and Richard Perkins car (which is identical to mine) I took at Beaulieu a few years ago.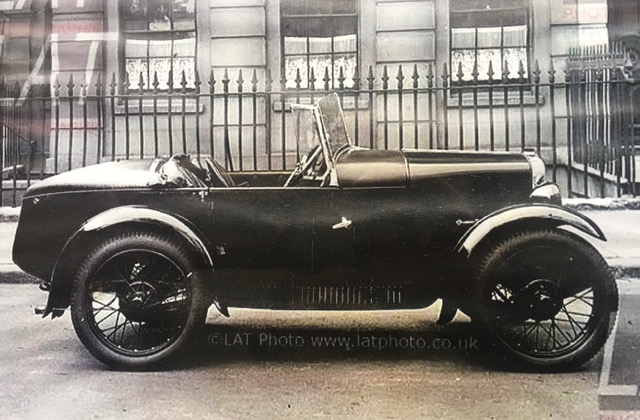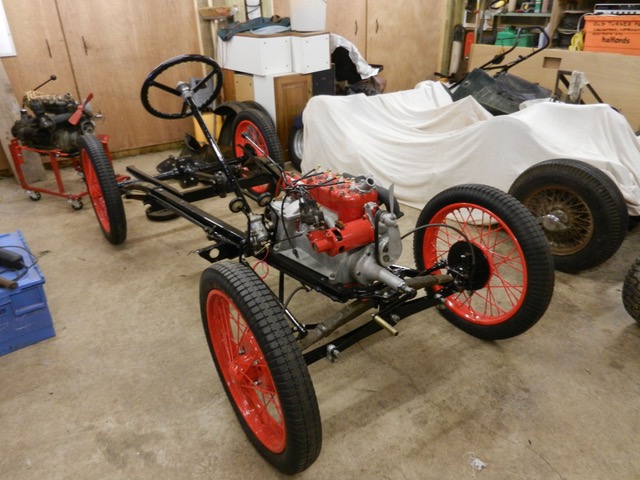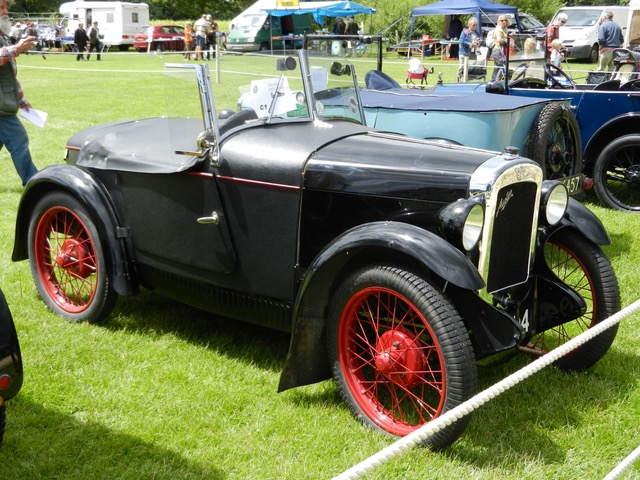 By this time I was completely hooked on Austin 7's and decided I would like a Saloon, so that I could drive in the rain without getting wet and in the Winter without getting too cold. So in 2015 I bought a 1934 RP Saloon.
When the owner of the PD died 2016 he generously bequeathed the car to me. In accordance with his wishes I have resisted making any major alterations to the car and have restricted my efforts to maintaining the car in original oily rag condition.
The RP on the other hand has received a number of 'improvements" during the time I had owned it. It now has an electronic distributor, a dynamator, indicators, dual front shock absorbers, flashing indicators, LED lights and a number of other improvements. At the moment the RP is hors de combat as it recently suffered a broken crankshaft, the now useless engine remains in the car as I have collected most of the necessary components to put together a new engine. Work is still in progress but the engine will include, among other things, an 1 1/2" Phoenix crankshaft, Sainz connecting rods, shell bearings, slipper pistons, a 'breathed on' camshaft, larger inlet valves, Ruby type higher compression cylinder head and a remote oil filter. Progress is slow, but I'll get there.